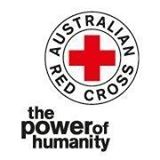 110 Goderich Street East Perth WA 6004
A volunteer program that supports mothers with PND or other depressive illnesses, multiple births or social isolation. Aims to help mothers develop routines with family and home duties by lending an extra pair of hands and companionship.
Eligibility
Diagnosis of PND or other depressive illness, multiple births, socially isolated with the youngest child under 12 months of age.
Gender Group
All (Male and Female)
Meeting Times
Volunteers do home visits Monday to Friday between the hours of 8.30am and 4pm.