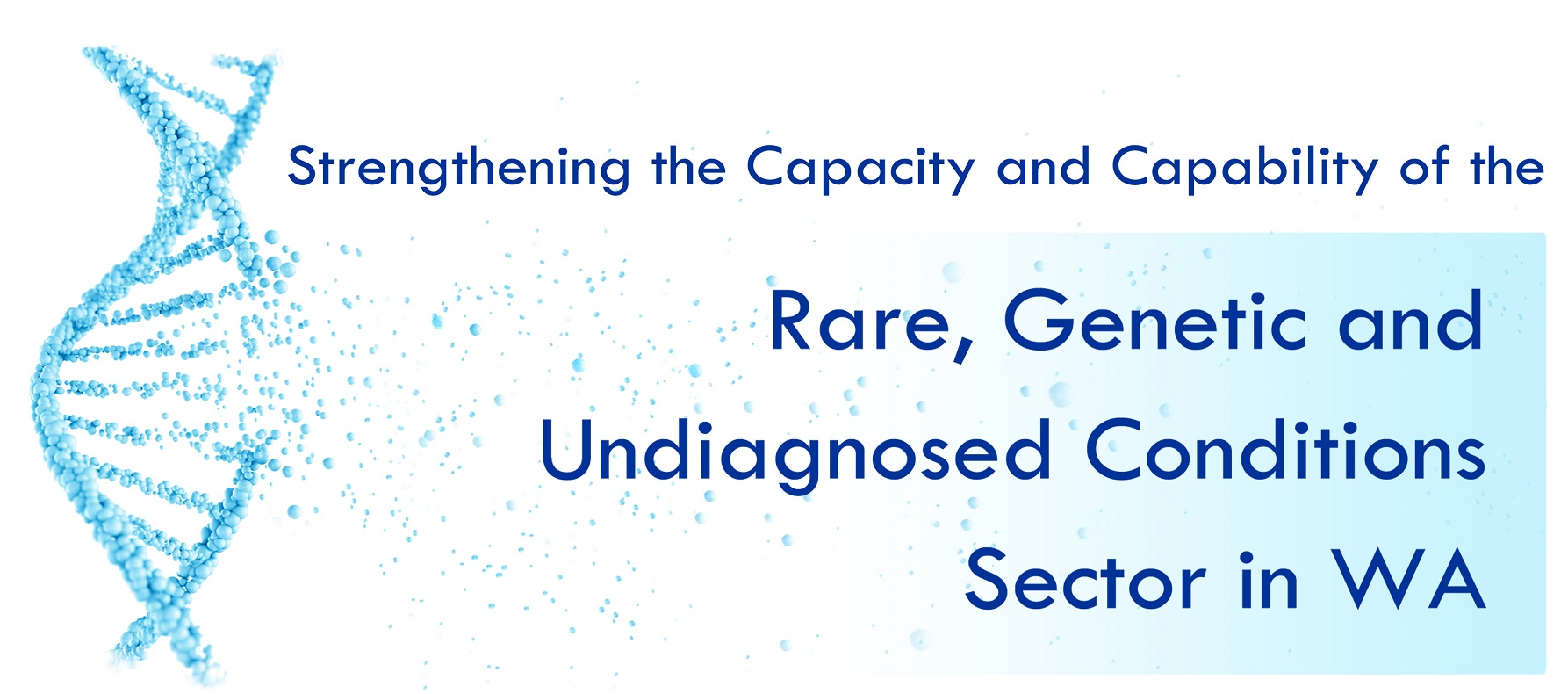 NEW 2023 Sector Development Training Program
ConnectGroups' NEW Sector Development Training Program for the Rare, Genetic and Undiagnosed Conditions Sector is an accessible opportunity for support groups and organisations looking to build their capacity and capability by upskilling their staff and volunteers.
This program is offered to peer support groups and organisations within the Rare, Genetic and Undiagnosed Conditions Sector. Running from February 2023 through November 2023 on a Thursday from 10am – 1pm. There will be 10 workshops offered and light refreshments at all.  Consumer payments will be provided to all participants.
Workshops and Learning Outcomes:
23 February: Financial Literacy
Facilitator: Jasper Wong (Empros)
Learn key elements of financial administration and bookkeeping. From understanding profit and loss to cash cycles, bank accounts and where to record your receipts, you will learn the basics of how to budget and forecast to help keep your support group or organisation financially viable.
23 March: Grants/Fundraising
Facilitators: Amy House (Australian Wildlife Conservancy), Emily Mostyn-Brown and Dr Vicky Vass (ConnectGroups)
Understanding Grant and Fundraising cycles, how to apply and how to manage your award is key for all not-for-profits. Learn how to build and maintain a fundraising program. Identify the top 3 priorities and simple strategies for success and the right fundraising model to help you build a solid case for support.
27 April: Self-Awareness/Building Resilience
Facilitator: Dr Vicky Vass (ConnectGroups)
When interacting with others understanding self-awareness is important.  Engage in techniques aimed at building self-confidence and learn how to recognise stress and build resilience in self and others.
25 May: The Occasional Counsellor
Facilitator: David Cherry (David Cherry & Associates)
There is always the danger of falling into the role of counsellor when supporting others in their journey. However, it's important to know how to set professional boundaries. In this workshop, learn the difference between emotional support and counselling so that you can safely and confidently provide support to someone experiencing acute emotional distress, including someone who may be suicidal.
22 June: Cultural Awareness
Facilitator: David Barras (Black Fabric)
In this workshop you will gain an understanding of Aboriginal and Torres Strait Islander history and how this history has impacted future generations and the challenges they face in society today. Build your confidence to effectively engage and communicate with Aboriginal and Torres Strait Islander communities and people.
17 August: Self-Advocacy
Facilitator: Maxine Drake (DDWA)
Do you know what Self-Advocacy means? Do you want to learn how to advocate for yourself and your loved ones? With this workshop you will not only know what it means to Self-Advocate but 3 simple strategies to stand up for someone you love.
14 September: How to Engage Members
Facilitator: Dr Vicky Vass (ConnectGroups)
More details to come.
19 October: Recruit and Retain Volunteers
Facilitator: Volunteering WA
Volunteers are the heart and soul of not-for-profits. Learn how to build a solid foundation for your Volunteer Involving Organisation (VIO) and measure your success.  Understand the general key issues Volunteer Managers and Volunteer-Involving Organisations are facing and how to overcome these challenges. Gain a better understanding of modern volunteering recruitment and retention of volunteers from all demographics.
16 November: Carer Support
Facilitator: Hayley Solich (Collective Hope College)
More details to come.
EOI for Support Groups and Organisations
For Support Groups or Organisations that would like to split up the workshops between staff and volunteers rather than having one person attend all 10 workshops by themselves. You can apply for up to three (3) participants from your organisation.
Click here to submit EOI.
EOI for Individuals
For individuals who are associated with a Rare, Genetic, or Undiagnosed Conditions Support Group or Organisation who would like to attend all 10 workshops. More than one person per organisation can apply.
Click here to submit EOI.
For more information on this project, please contact:
Training and Development Coordinator: Emily Mostyn-Brown
(08) 9364 6909