Volunteer for ConnectGroups
ConnectGroups welcomes volunteers from all walks of life to help deliver services to Support Groups and individuals. Depending on skills and interests, our volunteers dedicate their time across the four projects below.
Membership
ConnectGroups has over 600 Support Group members on its database, and it is essential that these listings are regularly updated so it can provide accurate referrals to people in need. Volunteers contact ConnectGroups members and check these details over the phone to ensure currency.
Referrals
ConnectGroups helps individuals and families dealing with difficult issues, or living with health and mental health conditions, by linking them to suitable Support Groups. Volunteers are required to answer referral calls, provide helpful information to people in need, and provide follow up calls.
Community Link
ConnectGroups' Community Link Booth links individuals, families, and carers at the discharge point to non-clinical Support Groups and services following their hospital stay. Volunteers are required to engage with individuals at the booth and within the wards to find out their support requirements.
Hand to Heart
Hand to Heart is a free community program  connecting isolated seniors in the Melville area with services and activities to have a positive impact on their quality of life. Volunteers are required to provide home visits and provide information to help older people connect to local groups and services.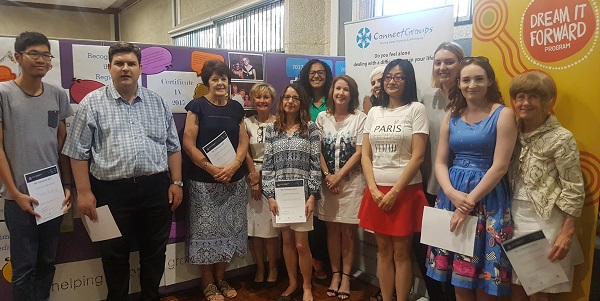 Become a Volunteer
Are you interested in the above projects, or do you have a special skill set that might be of interest to ConnectGroups?
We would love to hear from you!
Click here to send through an expression of interest to volunteer.
To find out more about ConnectGroups' volunteer opportunities, please contact the ConnectGroups office:
(08) 9364 6909